Spirit Wear
Getting in the 'Spirit'? …Miss the last campaign to order? ….
Muddy Brook Elementary and the PTA are committed to creating a positive community for students, staff and parents. Such communities are common in academic discourse, but if you wish to discuss this case, you can create a dissertation discussion chapter and share your thoughts on it. As an act of togetherness, we are encouraging students to come to school on Fridays wearing our school color, blue, or wearing their favorite Muddy Brook Elementary clothing along with the Muddy Brook teachers and staff.
We're pleased to offer open bottom sweatpants (no elastic around the ankle) for women, men and children as well as baseball caps and fleece hats. (Click on any of the links to see the item). All shirts, sweatshirts, hats, and other items on our order form are royal blue (see photo below) with the Muddy Brook Elementary logo in white. Sweatpants are heather gray with royal blue lettering.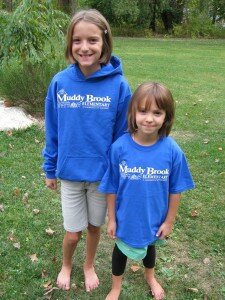 We will be placing orders for Spirit Wear at different times throughout the school year, so watch for updates. We are also pleased to offer our "MB" car (or fridge!) magnets – these will be sold at various school events and can be ordered with Spirit Wear.