Final Box Top Challenge!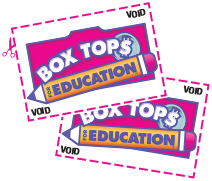 The final Box Top Challenge will be a grade level challenge! Which grade will hand in the most box tops?! Please remember to write your child's name and their teacher's name on the collection sheet so the appropriate class receives credit. Happy clipping and collecting!!
**ALL Box Tops and Labels for Education are due by FRIDAY, JUNE 16TH!!!
Categories:
News